GP Care in Clonmel since 1978
Coronavirus (Covid 19) News
With the arrival of the New Year, we are at Level 5 of government's Living with Covid strategy.  Based on our experience at Gladstone Street Surgery, this is the highest risk moment in the pandemic to date.  It remains a most important time for doing everything we can to reduce the spread of virus.  Stay at home, keep your distance and minimise your contacts.  
As of this morning (4th January), Gladstone Street Surgery returns to "emergency only" status
If you are unwell please contact us by phone at 052-6122894 or use the link above to request a telephone consultation and we will help you.  For further information follow our Facebook page (@gladstonestreetsurgery) and Twitter (@gssdocs) which are updated regularly.
Stay safe, stay separate!
Excellent information updated regularly on www.hse.ie
HSE helpline 1850-241850
Welcome to Gladstone Street Surgery
Our history
In January 1978, Dr Richard Quirke opened the doors of Gladstone Street Surgery. A single handed GP for many years, he was joined in 2000 by Dr Mike Quirke and a short time later by Dr Tara Dillon. The range of services at GSS expanded over the years and other GP assistants have worked with us through this time. For a number of years now GSS has been a GP training practice attached to the South Eastern GP Training programme. Dr Richard retired in 2016.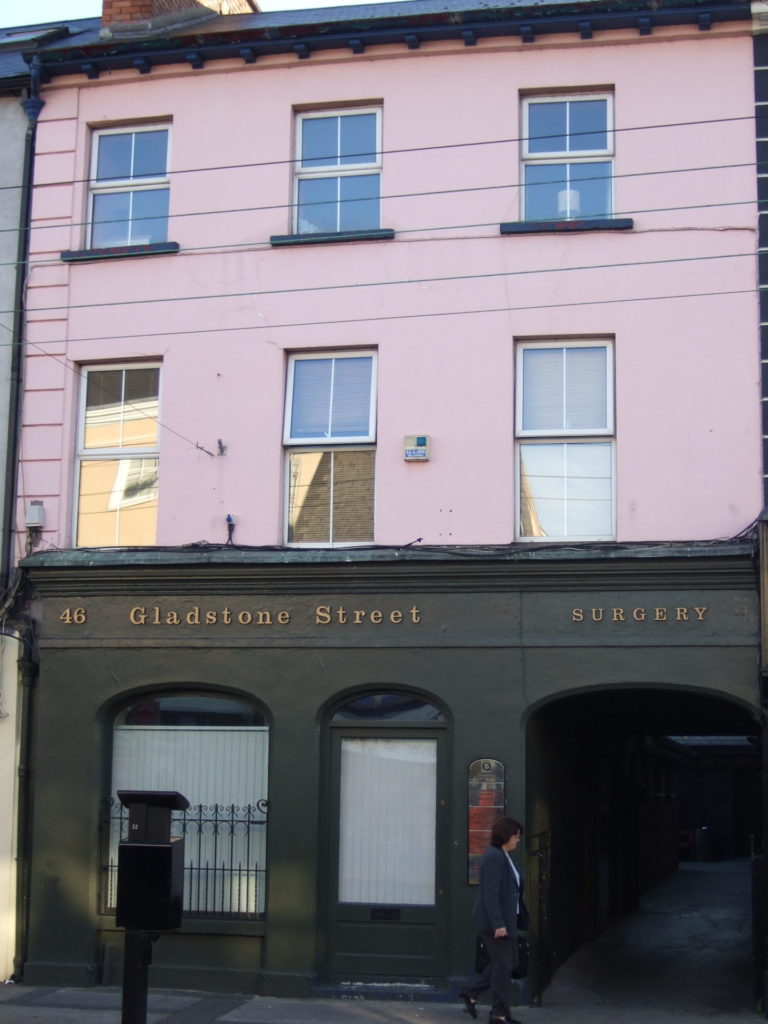 Our ethos
This is a modern GP practice offering a complete range of services. Through our doctors and our practice nurses we offer illness and disease management as well as a large range of screening tests and therapeutic procedures. General Practice has evolved over the decades from an illness-based service to one in which health promotion and wellbeing are a core principle of healthcare. All current therapies and procedures are carried out at GSS and referral made to appropriate hospital specialists where necessary.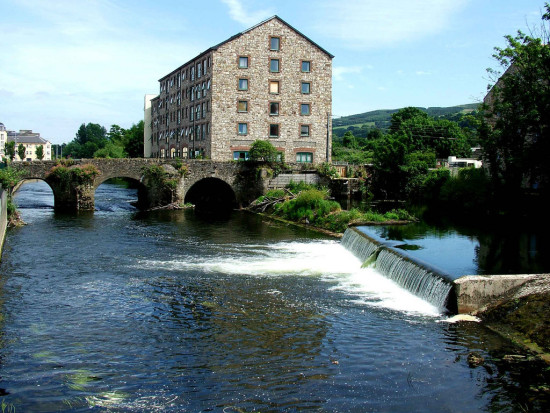 Frequently Asked Questions
Most frequent questions and answers
Gladsrone Street Surgery is located at 46 Gladstone Street in Clonmel.  Our Eircode is E91 E8P6
Gladstone Street Surgery is open from 8:30am to 1pm and from 2:15pm to 6pm from Monday to Friday.  We are open from 9am to 12pm on Saturdays for urgent cases.
Generally an appointment is needed to see the doctors or practice nurse.  Doctors appointments are 15 minutes and practice nurse appointment are 10 minutes in duration.  Phone the surgery at 052-6122894 to make an appointment at a time that suits you.  Saturday morning surgery is for urgent cases only and no appointment is needed.  Patients are seen on a first-come first-served basis.
Gladstone Street Surgery is a member of CAREDOC out of hours co-operative.  If you need a doctor when GSS is closed please phone 1850-334999 and you will be looked after.
Dr. Tara Dillon and Dr. Mike Quirke are the consulting doctors at GSS.  We are currently assisted by GP Registrar Dr. Claire McCarthy.   Our practice nurses are Gillian Murray and Tracy Weight.  Administration is managed by Carolyn Larkin and Liza Roche Ward.  
The GMS Medical Card and GP visit card covers the holder of the card for GP services pertaining to sickness or injury.  If you hold one of these cards attached to our practice then you will not have to pay for such services.  Items such as screening blood tests and routine health-checks are not covered by your card and will incur a fee.  Please ask at reception if you need to know if specific services are covered.