GP Care in Clonmel since 1978
Flu & Covid Vaccination Campaign:  The flu & covid autumn vaccination campaign begins nationally on 4th October.  We are starting to provide clinics for these vaccines from this coming week.  All patients age 65 or older and younger patients age 18-64 with a chronic illness can avail of these vaccines.  More details to follow.
Under 8's GP Visit Card:  If you are the parent / guardian of a 6 or 7 year-old child, you can now register for a free GP visit card for access to free GP care.  Application can be made online at Under 8s GP visit card – HSE.ie
Free Contraception Scheme:  This scheme is currently available to all of our patients, aged 17-30 inclusive.  It entitles the patient to free GP consultation and procedures relating to contraception and also to free contraceptives with a prescription at your pharmacy.  
COVID NEWS:  If you are in the small minority of our patients who have not yet had any vaccination against Covid, please consider getting vaccinated. It will not only protect you but also the more vulnerable in our society.  Visit www.hse.ie for more information.
There has been an increase in the number of covid cases again in the past few weeks.  If you are unwell with respiratory symptoms (cough, cold etc.) please stay at home and do a covid antigen test.
Finally:  We are back to normal service in the surgery at this point and most of our consultations are face-to-face again which is wonderful.  We would, however, ask patients to be considerate of our administrative, medical and nursing staff and not attend the surgery without a phone call if you have any respiratory symptoms at all.  Carrying out an antigen test before attending is something that many patients have been doing and we greatly appreciate these efforts. 
Please follow us on Facebook & Twitter for up to the minute updates (@gssdocs)F
Welcome to Gladstone Street Surgery
Our history
In January 1978, Dr Richard Quirke opened the doors of Gladstone Street Surgery. A single handed GP for many years, he was joined in 2000 by Dr Mike Quirke and a short time later by Dr Tara Dillon. The range of services at GSS expanded over the years and other GP assistants have worked with us through this time. For a number of years now GSS has been a GP training practice attached to the South Eastern GP Training programme. Dr Richard retired in 2016.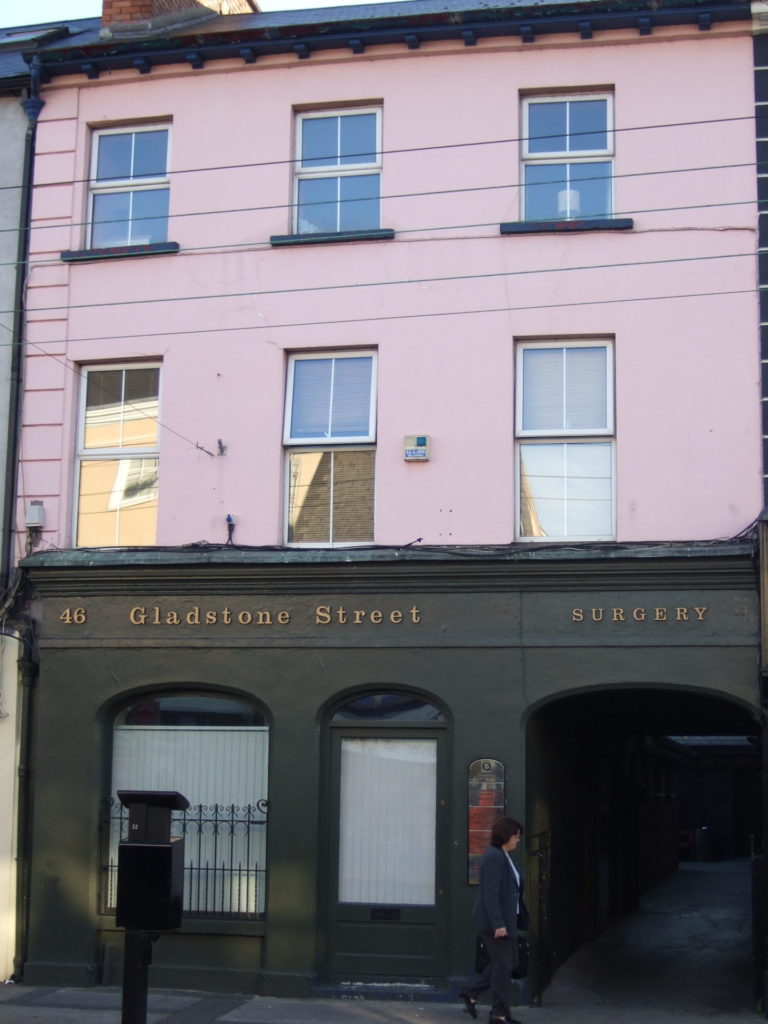 Our ethos
This is a modern GP practice offering a complete range of services. Through our doctors and our practice nurses we offer illness and disease management as well as a large range of screening tests and therapeutic procedures. General Practice has evolved over the decades from an illness-based service to one in which health promotion and wellbeing are a core principle of healthcare. All current therapies and procedures are carried out at GSS and referral made to appropriate hospital specialists where necessary.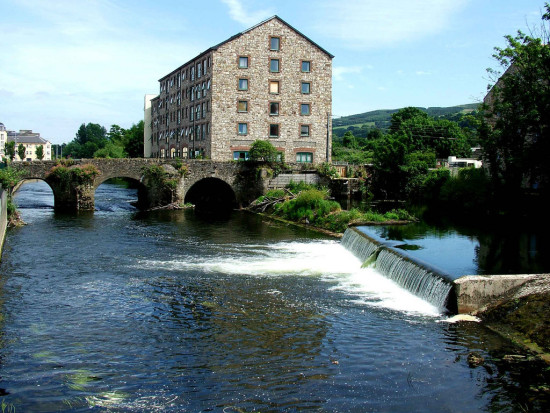 Frequently Asked Questions
Most frequent questions and answers
Gladsrone Street Surgery is located at 46 Gladstone Street in Clonmel.  Our Eircode is E91 E8P6
Gladstone Street Surgery is open from 8:30am to 1pm and from 2:15pm to 6pm from Monday to Friday.  
Generally an appointment is needed to see the doctors or practice nurse.  Doctors appointments are 15 minutes and practice nurse appointment are 10 minutes in duration.  Phone the surgery at 052-6122894 to make an appointment at a time that suits you or book a telephone consultation using the button near the top of this page.
Gladstone Street Surgery is a member of CAREDOC out of hours co-operative.  If you need a doctor when GSS is closed please phone 0818-300365 and you will be looked after.
Dr. Tara Dillon, Dr. Mike Quirke and Dr. Shayan Berenjian are the consulting doctors at GSS.  We are currently assisted by GP Registrar Dr. Megan Carey.   Our practice nurses are Gillian Murray, Tracy Weight & Grace O'Keeffe.  Administration is managed by Carolyn Larkin and Claire Fitzsimons.  
The GMS Medical Card and GP visit card covers the holder of the card for GP services pertaining to sickness or injury.  If you hold one of these cards attached to our practice then you will not have to pay for such services.  Items such as screening blood tests and routine health-checks are not covered by your card and will incur a fee.  Please ask at reception if you need to know if specific services are covered.